In December 1970, at the age of 16, Niall MacTaggart immigrated to Canada from Scotland. He had come to visit and stay with his father. He had recently been on a trip to Germany. While there, in a hotel bedroom, he began reading the Gideon Bible seeking answers from God. The Holy Spirit graciously met him and revealed God's love to him in Jesus. He was genuinely born again!
Upon his arrival to New Westminster BC, Canada he soon looked for fellowship at the First Presbyterian church. They  were experiencing a charismatic renewal and Niall was filled with the Holy Spirit.
Shortly thereafter, he began to attend a small Bible school in Langley and entered into a spiritual apprenticeship program with some pastors from the greater Vancouver area.
Niall believed that God was calling him into a preaching ministry even at this young age and began to set his heart in this direction. In 1975, during a presbytery meeting, he received this prophetic word as God's confirmation of ordination – "to be a preacher of his Word."
In 1974, Niall entered a career in the insurance business which lasted for the next 30 years, concluding as the regional manager in Edmonton.
He served as an associate pastor of Saint Paul's Reformed Episcopal Church in New Westminster in 1981. He continues to be active in Bible teaching and mentoring.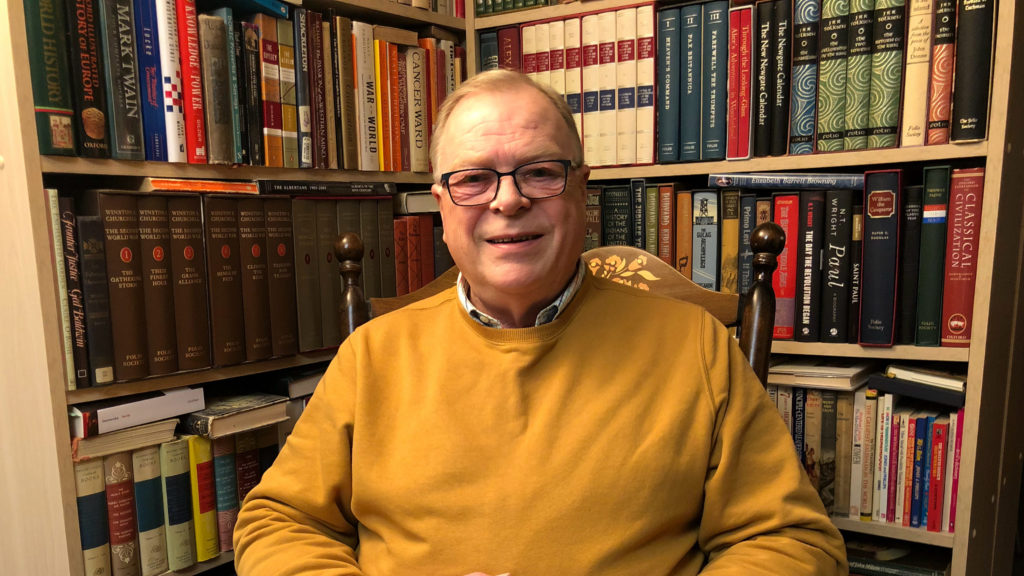 In 1983, he was commissioned for a year to a new church plant in Northern Alberta as the Pastor, where he met his wife, Lesa. In 1984, they were married and now live in Spruce Grove, Alberta. They have four grown children and three grandchildren.
Over the last 20 years, Niall preached regularly in chaplaincy ministry at Fort Saskatchewan Correctional Centre, the Hope Mission, local churches, seniors' groups and some overseas missions.
In 2022 Niall received ministry credentials from the Christian Ministers Association and entered into fellowship with Release Ministries Society.
Niall remarked that, "I have felt a fresh release in my heart to step out boldly and serve Christ's burden: to 'strengthen my brethren', in the preaching of the Word, in the power of the Spirit as part of a team, both here and overseas. My focus has always been to see people/churches mature to their full stature under the Reign of the Lord Jesus Christ."
('that I may know him, and the power of his resurrection and in the fellowship of his sufferings, being conformed to his death'. Phil. 3:10)
Donations
Please make cheques payable to Release Ministries Society and mail them to:

Niall MacTaggart
4 Groat Place
Spruce Grove, AB
T7X 1Z5
cel : 780-919-6261
eTransfers is a Canadian system to send money between banks by email. Here's how to use this to send your donation:
Send your transfer to this email* address: donate@releaseministries.ca
Remember to write this in the Note field: "This donation is for Niall MacTaggart"
*This email address is not monitored so do not use it to send messages.
Tax Receipts:
After the end of each calendar year, Canadian tax receipts will be issued for all qualified donations received from Canadian sources.
Contact
cel : 780-919-6261