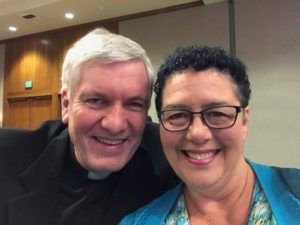 Dr. John & Holly Roddam live in Richmond, BC. The Roddam's have four adult children and four amazing granddaughters.
John & Holly are proud "Bluenosers," hailing from Nova Scotia originally. They are dual citizens, holding passports for both Canada and the USA.
The Roddam's have served the Body of Christ for over four decades. John recently retired after serving as an Anglican Parish Priest for over 35 years.
The Roddam's have ministered extensively across the USA and Canada and internationally. They focus on renewal themes – The Holy Spirit, Healing, etc.
John serves as a Church & Business Consultant. He actively mentors leaders in the church, political, business, and education spheres.
Holly is an author of Children's Books, a worship leader, a composer of poetry & music and a blogger.
John is a networker and connector. In Canada, he is a member of Christian Ministers Association and also a member of Resurrection Apostolic International Network (RAIN) in the USA.
The Roddam's have actively fostered unity in the Body of Christ, convening gatherings of Five-Fold Leaders and building foundations in prayer. They pursue the Lord, contending for Spiritual Awakening in the Western Church.
Contributions:
Cheques, payable to Release Ministries may be sent to our home at
Suite #15 – 12011 Greenland Dr., Richmond, BC CANADA V6V 2E7
Contact: